Welcome to day 6 of MSTI.com's 2008 season in review.  Today, we review left field where we will discuss Juan Pierre, Jason Repko, Terry Tiffee… and some scrub called… I think, Manny?


Manny Ramirez = …
(With LA: .396/.489/.743, 17 HR's, 53 RBI's)
Yes, notice that there is no grade next to Manny's name.  Why, you ask?  Because no letter grade could ever do Manny justice.  Manny just transcends grades, at this point.  So, instead, we then have to ask: what is the most beautiful thing you've ever seen in your life?  Or perhaps the most beautiful thing that's ever happened?  Something that fills your heart with joy and utter happiness?
Perhaps puppies:


Maybe you just won the lottery:


Perhaps you just landed two girls to have a threesome with who will finally love you:


Maybe you just saved hundreds of dollars by switching your car insurance to Geico: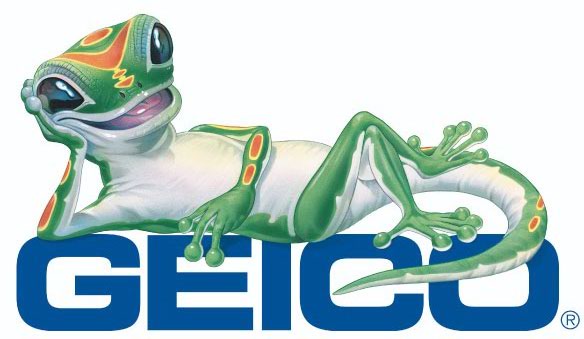 Or maybe you're even like the guys from "Pulp Fiction" after they open the briefcase…


We happy?  Vincent?  We happy?
Yeah, we happy.
Translate all of this into a grade and, well, there you go; except even that doesn't do it enough justice.
Who the hell are we kidding?  After a year and a half of writing articles on this blog, this, by far, has to be the most superfluous article I've ever had to write.  I mean, writing an article talking about how awesome Manny Ramirez is and trying to put up stats to prove my argument is like trying to show how crapulicious Andruw Jones was this year.  In other words: you don't need ME to tell you, as this is one of the instances where the eyes don't deceive and it's just pretty fucking obvious.
But I'll give it a shot, anyways.
Simply put, if you were able to watch what Manuel Aristides Ramirez did for this team in even the slightest capacity over the past two and a half months, be thankful: for you saw offensive production from a player at a rate at which has never been seen before in Dodger history.  His production was historical in that context and also in the sense that we will never likely see what he produced again.  But let's not be mistakened: it's not as if the Dodgers haven't had incredible offensive years from players in their prime, from the days of Snider, Garvey, Piazza, Shawn Green, Gary Sheffield, Adrian Beltre in 2004, and other offensive powerhouses in their prime, but this is just another animal.
When he started off with his incredible hot streak the first week and a half, I think it's safe to say that most of us thought that it wouldn't really last.  We were wrong.  During his stint with the Dodgers, Manny had an OPS+ of 219.  Two hundred and fucking nineteen.  For those aren't familiar, if you have an OPS+ of 100, that's considered average.  What this means is that Manny was 119% better than the average player.  That's just freaking insane.  In fact, I'm going to show you the rest of the notable statistics not so much to prove an argument moreso than to show just how absurd he was.  It's literally comical:
He hit .396, with 17 HR's, and 53 RBI's.  O.K., you know that. But how about the fact that he had a 47.6 VORP to rank him 24th in all of baseball?  Now "Vin," you might say.  "What's so impressive about that?"  Well, that's just Manny in L.A.  In fact, to compare, Vladimir Guerrero's VORP throughout THE ENTIRE YEAR was 44.3.  Aramis Ramirez's was 44.8, Justin Morneau's was 45.5, Miguel Cabrera at 46.8, etc., etc.  So Manny's VORP from August 1st throughout the end of the year was better than what these high profile names did the entire year.  Relative to other NL left fielders, he only ranks second in VORP to Matt Holliday's 60.4.  If we compare this relative to the other Dodgers, only Andre Ethier comes within striking range, with a 39.7 VORP.  But remember: we're only comparing two months of Manny to 5-6 months worth of production from the rest of the league.  That's what's so mindblowing about this.  He made video game numbers look pedestrian.
In terms of MLV, L.A. Manny ranked 11th in all of MLB at 43.9.  Again, relative to other left fielders, he only trails Matt Holliday, but this is much closer, with Holliday at 45.0.  Ramirez also put up an EqA of .401 and here's the especially absurd part: Manny's RC27 this year was 15.2.  What that means is that if there were 9 Manny's in the lineup, the team would score on an average 15.2 runs per game.


Hell, he was even 2 runs above fielding average and had a 106 Rate2 in left field, which is more than adequate.  Actually, the above photo might be more pertinent with this than the offense.
But I could go on and on about the stats, but it's rather futile: you KNOW how good he was, we all do.  However, what's important to keep in mind is that it's not just what he did at the plate that made these past two months so damn fun.  On July 31st, the Dodgers were 54-54 and, frankly, I don't think many (outside of us diehards) cared much about them, nor were we particularly overly optimistic on their chances of a postseason berth.  Yes, the acquisition of Casey Blake helped matters, but once Manny arrived, the city of Los Angeles was just electrified.  I was fortunate enough to be there the night he debuted and, as I recapped about it, I had never seen Dodger Stadium as alive as it was and once the Dodgers won the final two games of the Arizona series to split, everything changed.  The city changed, the team changed and, in many ways, it really was Mannymania (or as he called it: Mannywood).
Having said that, let's not completely get ahead of ourselves and only look at this through the rose colored glasses.  I think we're all aware of what brought him to L.A. in the first place and his actions near the end of his tenure in Boston were hardly condonable and, while I do believe that some of this has been overblown since the trade and that he's not 100% to blame, he is not exempt from it either.  But at the end of the day, you can argue all you wish about the reasons which caused Manny to leave Boston in the first place, and make some strong arguments against him in terms of how things ended, but what you can't do is use that to take away the impact that he had on the field (and off) for the Dodgers.  When the trade was made, I said that its success was contingent on how well the Dodgers did.  Well, in retrospect?  I can't say this trade was a failure.  At all.  While the team didn't make the World Series, they accomplished at least the minimum of what they had to do: go deep into the postseason. If you told me at the beginning of the year that we would not only win our first postseason series in 20 years, but also win our first NLCS game in 20 years?  I'd be happy (yeah… we happy?).  We finally showed some big progress this season (in fact, our biggest in 20 years) and he played a huge, huge role in why that happened and also why this team was so damn fun to watch for the last month and a half.  He is really fun to watch on the field and he always looks like he's having a ton of fun, which really makes him infectious, and not in the Jose Lima kind of way.  Manny was simply everything we could have hoped for and so much more.  He had the best offensive stretch in Dodger history and it's kind of ironic and twisted that one of the other reasons we were able to land him was due to our center fielder having the worst stretch in Dodger history.  But even if Manny doesn't come back and jettisons to another team, I will always be thankful to the man for what he brought to the team, to the city, and to all of us.  Unforgettable.
Thanks, Manny.

Juan Pierre = D
(.283/.327/.328, 1 HR, 28 RBI's)
So, right after a competition in Spring Training between Pierre and Andre Ethier for the starting left field job, Joe Torre, in a surprising yet rare moment of competence, gave the nod to Ethier and regulated Pierre into the bench role.
Finally!  We rid ourselves of the Pierre Man!  The Juanster!  Herbert!  He's sent to the bench in his rightful role and we will go on our merry way throughout the season with the three best outfielders!
Uh… no.  If only things were ever that simple in Dodgerville…
After some early season struggles by Matt Kemp and then, of course, the injury to Rafael Furcal, Pierre found himself back in the lineup and, more importantly, eventually back in the leadoff spot, where he would take over for Furcal.  Now I know Pierre has become the whipping boy here at MSTI and probably every other Dodgers blog out there since his arrival in L.A., last year.  So, with knowing this, why the D?  I mean, after all, if our grades have a lot to do on our expectations, what's the deal?
Well, because in 2008, Juan Pierre even had trouble being Juan Pierre.
After being inserted into the leadoff role, in order to bring about more "speed," "experience" and "patience," at least according to his manager, Pierre stepped up with a killer line of .261/.293/.299 in 268 plate appearanes in the leadoff spot.  Just to compare, that young, impatient, whippersnapper Matt Kemp in the leadoff spot, this year): .305/.360/.492.
But it's not just Pierre's horrendous lead off skills that took a further dive, this year.  In 2008, we saw a decline in nearly every statistic; his .283 average and .327 OBP were his lowest since 2005, while his .328 SLG% and 4.1 RC27 were the lowest totals he's had since 2002.  His MLV was a ridiculous -10.1 (which means he costs his team 10.1 more than the average player), a VORP of 1.1, and an EqA of .247, also his lowest since 2002.  For a man who will be on the wrong side of 30 next year who has a game that's dependent on speed and has shown a steady decline since his 2003-2004 heyday in Florida… that's not good.
For the sake of not beating a dead horse, I won't rehash the Pierre argument yet again, but even by his own standards, which many supporters of the signing like to point to in terms of what our expectations should be, he failed to meet them.  But I will give him props for not at least publicly bitching about getting demoted to the bench… I'm guessing he might have learned from the last time.
Ultimately, Pierre's fate with the Dodgers has a lot to do with what happens with Manny.  If Manny re-signs, there's no way Pierre will get the playing time, as Andruw Jones will have first shot at center field and with Andre Ethier and Matt Kemp finally climbing up the depth chart above Pierre, it's in the best interests of the organization and Juan's to just end this relationship.  It's not working and, chances are, it's not going to.
Calling Dusty Baker…

Jason Repko = Inc.
(.167/.250/.222, 0 HR's, 0 RBI's)
If there was ever a player who defined the "incomplete grade" for this year, it is Jason Repko.  He only came up briefly and had a grand total of 18 AB's.  While this is an incredibly small sample size, he looked pretty shitty at the plate, with 9 of those official plate appearances being strikeouts.  But, hey, he did have 3 hits.  Look out, Mark Sweeney.
On the other hand, the good news for Repko is that after missing 2007, he did come back to put up a solid 2008 season at Triple-A Las Vegas, hitting .283/.373/.449, with 12 HR's and 50 RBI's.
Funny how things change, though.  Remember when he got off to that great start in 2005 and some people were calling for him to perhaps be the Rookie Of The Year?  Or even the great start he got off to in 2006?  Time hasn't been kind to Jason Repko, due to injuries and, well, just not being all that impressive from either side of the spectrum (no, folks, even though Kevin Kennedy might say he's one of the best outfielders in the game, taking a route from left field to Pasadena and then back again to catch it while taking out your shortstop, and then airmailing the throw into the stands does not make a great outfielder).
But, hey, I'll give him a few points for not killing anybody on the team during his brief stint up.

Terry Tiffee = Inc.
(.250/.400/.250, 0 HR's, 0 RBI's)
Actually, I was wrong.  Terry Tiffee defines the incomplete grade this year, stringing together a whopping 4 at-bats, this season.  Although this hardly describes the year he had in Triple A Las Vegas, where he absolutely destroyed the league by hitting .378/.416/.561 with 9 HR's and 61 RBI's.  Sure, these numbers might have come in the PCL, but they're impressive regardless.
Yeah… so that's why after 4 at-bats with the big club, he was DFA'd to make room for Angel Berroa.
Thankfully, he wasn't claimed, but you can add Tiffee to the list of people who should have saw MUCH more playing time than he did in L.A.  In fact, with the numbers he was putting up in Las Vegas, perhaps we could have used even a fraction of that coming off the bench, after it increasingly clear that if you're hitting below .100 like Sweeney was then, chances are, you're not very good? I mean, if he didn't work out, then all you replaced was, again… Sweeney.
Wow.  What a loss that would have been.
Alas, it wasn't to be, putting an end to one of our more vocal campaigns of the year: Free Terry Tiffee.
- Vin